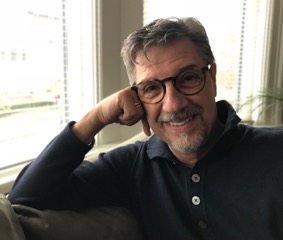 John Restakis

Community Evolution Foundation
Executive Director


John Restakis is Executive Director of Community Evolution Foundation and former ED of the BC Co-operative Association in Vancouver, a position he held for nineteen years. His professional background includes community organizing, adult and popular education, and co-op development. He is Adjunct Professor at the Centre for Sustainable Community Development, Simon Fraser University, BC and is Research Associate for Co-operatives UK.
John does consulting work on international co-op and community economic development projects, researches and teaches on co-operative economies and the social economy, and lectures widely on the subject of globalization, regional development, and alternative economics.
Restakis earned his BA at the University of Toronto with a Major degree in East Asian Studies and specialist studies in Sanskrit and Classical Greek. He holds a Masters Degree in Philosophy of Religion.
Professional background in community organizing, popular education, literacy, and co-operative development. Specialties: Co-op and Community Economic Development; facilitation and training; co-op research, education, and teaching; organizational development; project research and evaluation.
Web: www.johnrestakis.net
14:00 – 15:15
GLOBAL COOP :
International debate on inspiring models of cooperation
Débat sur des modèles internationaux inspirants de coopération
Debat over internationale voorbeelden van samenwerking
Avec/ with Agnès Dupriez (Desjardins, CA), Esteban Kelly (US Federation of Worker Cooperatives), Mark Hooper (Indycube, UK) & John Restakis (author "Humanizing the economy, cooperatives in the Age of Capital")
Modération/ moderator : Stéphanie Guico (consultante en développement coopératif)