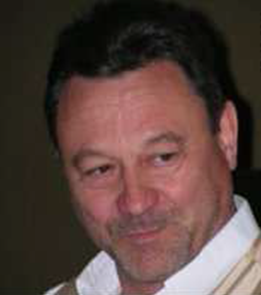 Rudolf Godesar

Association des Régions Frontalières Européennes
Responsable Task Force Cross-Border Culture


Since 2000, Rudolf Godesar is in charge of cross-border cultural cooperation at the EMR (German-Speaking Community of Belgium (DG – Ostbelgien) / Euregio Meuse-Rhine (EMR).
He is a member of the board of the Association of European Border Regions (AEBR www.aebr.eu) and since 2012 Chairman of the Task Force Cross-Border Culture (T4CBC), which is one of the Task Forces of the AEBR.
The T4CBC is an European cultural network between regions and cross-border regions promoting cultural cooperation in and between European (Border-)regions. Cultural actors of European border regions are at the heart of this initiative, as well as their projects and networks.
Rudolf Godesar is also a member of the Board of the Walloon Centre for Modern Art "CWAC".
LinkedIn: Rudolf Godesar
11:30-12:30
Villes, communs et culture : un renouveau
avec Michel Bauwens (P2P), Nicole Alix (Coop des communs), Rudolf Godesar (ARFE)