[Offre d'emploi]
Basé à Bruxelles
Date de la mise en ligne : 03-02-2020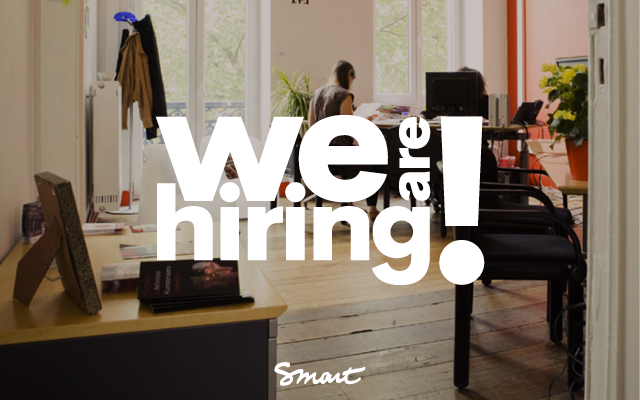 Smart is a co-operative and socially oriented company that represents self-employed professionals from diverse backgrounds, providing them with the legal personality that allows them to develop their own economic activities in full autonomy, and to earn income in compliance with social contributions and taxes.
Since its creation in Belgium in 1998, Smart has provided support to around 100,000 members across 40 offices in Europe, helping them to manage the administrative aspects of their professional activities by offering an original solution to establish their salaried employment.
Detailed presentation of Smart:
https://smartbe.be/wp-content/uploads/2019/02/What_is_smart.pdf
Since 2010, Smart has worked to establish adaptations of its model across Europe, in Italy, Spain, Germany, Austria, Sweden, Hungary and the Netherlands.
Outside Europe, certain private and institutional actors in the United States, Canada, South Korea and Australia have drawn inspiration from our collaborative company to engage in similar approaches; we provide support for their projects while taking distance and territorial specificities into consideration.
It is in this context that Smart wishes to reinforce its general directorate for development and is seeking a motivated and enthusiastic international development officer.
Description du poste
You will be part of the General Directorate for Development (DGD) located in Brussels.
You will answer to the head of international development and will work with the department team on a daily basis; your main job will be to actively contribute to the management and evolution of international development at Smart.
Main job responsibilities:
Manage and build relationships with our different international partners
Manage changing and evolving international partnerships by leading different projects geared to implement a new strategy
Structure information to create greater synergy and networking
Develop conditions that will foster operations outside Europe
Manage a network of partners as well as in-house and outside actors
Work in a transversal mode within the development department team (participate in department meetings and discussions), the overall company and the Smart network.
In concrete terms, you will have to:
Finalise a state of play of our current partnerships;
Oversee our partners' development and issues;
Participate in drafting a development strategy in collaboration with different stakeholders;
Structure information to facilitate inter-partner relations, network management, and reporting and set-up of new projects;
Participate in information flow and lead a partner network;
Target, identify and reach out to potential partners;
Start new projects;
Ensure administrative tasks (organise meetings, draft minutes and follow-up notes);
Participate in ongoing projects in order to drive our international development strategy;
Start and oversee new projects by implementing a new strategy;
Participate in department meetings and discussions;
Actively contribute to daily management activities.
Profil
Previous experience in a similar job (ideally 5 years);
Excellent spoken and written English (at least level C1 according to the CEFRL, or Common European Framework of Reference for Languages)
Ideally good command of another European language: Italian, Spanish, German (at least level B2 according to the CEFRL, or Common European Framework of Reference for Languages);
Ability to convince, train and coordinate project actors around a common goal;
Mastery of office tools, in particular the Office 365 Suite;
Experience in establishing alliances;
Command of project management (tools and methodology);
Precise writing skills (notes, meeting overviews, convention reports, etc.);
Ability to report completed tasks, knowledge transfer and communication of relevant information;
Desire to participate in a social transformation project that is unique in Europe, due to its breadth and ambition;
Personal qualities: good interpersonal skills; analytic mind and ability to synthesise information; adaptability and flexibility; ability to work both in a team and autonomously; attention to detail, organisation and methodology; sense of priorities ; transparency and reliability; result-oriented; ability to convince and persuade; ability to react and adapt to different situations.
Nous offrons
Permanent, full-time job (38-hour week);
Varied and highly interesting job in a fast-paced and friendly environment, in a rapidly growing company;
Attractive salary package: end-of-year bonus, meal vouchers, eco-vouchers, group insurance, 100% reimbursement of home-work commute (based on public transport card), mobile phone and subscription;
Gross salary starting at 3,160 euro per month.
Intéressé.e.s ?
Please send a cover letter and a detailed CV by email before 16/02/2020 to jobs@smart.coop with the following reference in the subject line: 200127-CDI-Bruxelles-DGD
This position is available immediately.