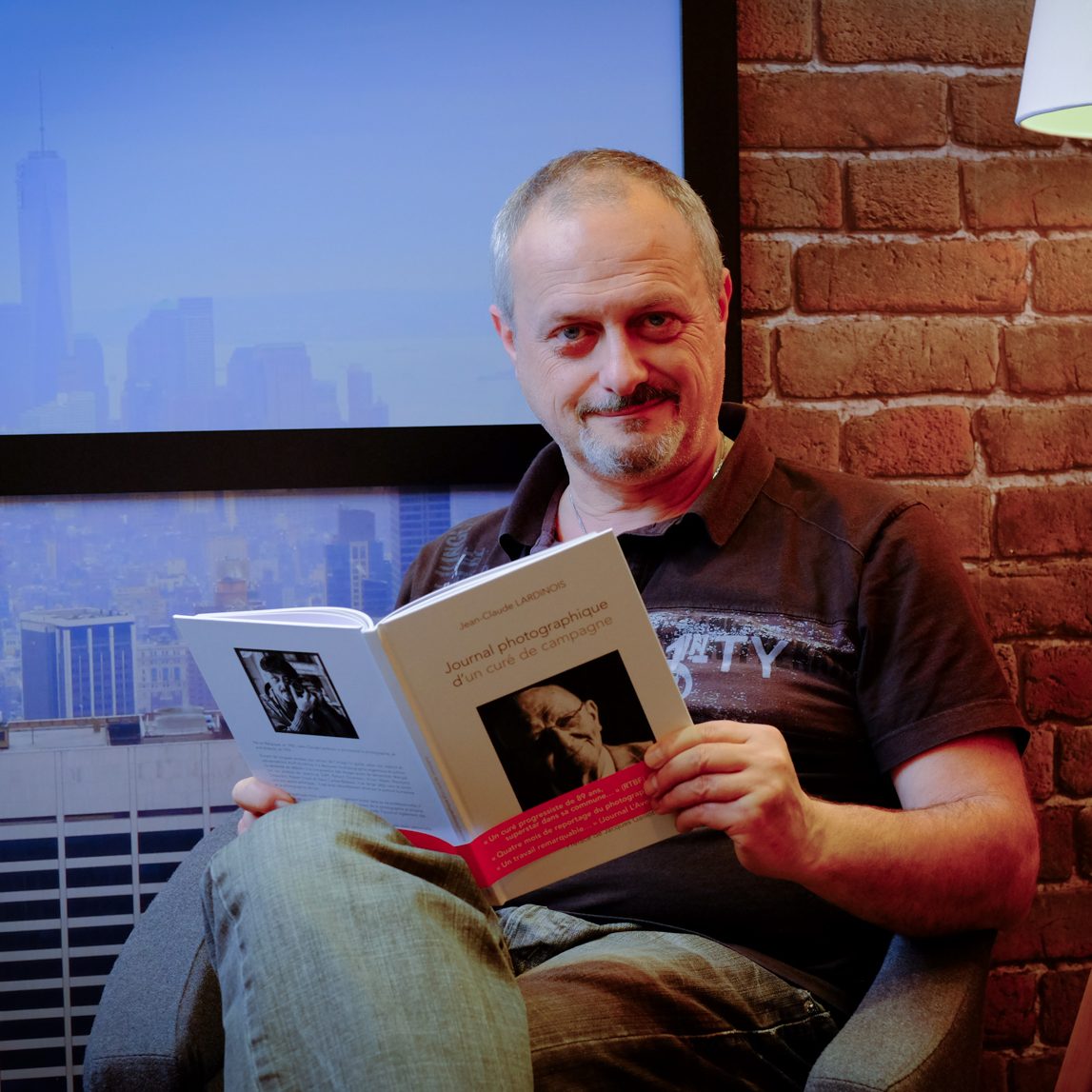 Jean-Claude Lardinois


Man
jeanclaudelardinois@gmail.com
0496405000
FR | EN |
I live in Havré (close to Mons), in the province of Hainaut, Belgium. I work mainly in Wallonia and Brussels, sometimes in Paris.
Category A
Business and activity:
I've been working with Smart since 2012 as: a trainer (through Formateurs Associés) - writer (5 published books) - editor (7 books distributed) - photographer (1 book and 4 exhibitions).
Before that, from 1983 to 2012, I worked in the business sector, in commercial and public relations.
What can you bring to the Smart project? Which are the skills and experiences that you intend to provide to the Board?
What can I bring to Smart?
My creativity, my hopeless optimism, my network (in the media and politics), my will to share, my creative capacities, a social marketing approach, ...
My skills are diverse: writing, editorial, communications, address book and networking, photography, reportage, conferences, edition and publication, distribution, sense of organisation, …
Also, I'll bring in my curiosity and stoic approach to life, implying that I'm calm and thoughtful (out of necessity), but also proactive when need be. I have a certain capacity to manage crisis situations.
Moreover, being mentally hyperactive, I need to live with projects and to finish these, even if this means moving on to something else once the work is done.

Which are your reasons to apply as a member of the board of directors of the Smart cooperative?
My second life, since 2012, allowed me, at age 55, to discover the new economy and to express, finally, my artistic competences (writing and photography).
Being committed to develop a support project for kids and teens related to prevention and information on risks of addiction, I've discovered the cooperative world through the Smart Coop project.
On the other side, being a sober alcoholic since 2010, I'm also committed to make my surroundings benefit from my past experiences and to give back what I've received.
So my motivations are double-folded: share by giving what I can, drawing on my own experiences, and to experience - in reality - what being a cooperative means, by getting involved.
How do you see Smart in the future? What is your vision of the Smart project?
In the near future (for the coming three years), I see Smart moving forward and opening up to the society: we have to make ourselves known, "sell" ourselves, go and "shake" those who can open up other doors for us, communicate and raise awareness, carry out our message, inform on the new type of work… I think that we are ready for that. On the long term, I see Smart developing even more, by broadening its fields of activity. A new economy is developing, in which we have a place and which can benefit from our experiences and diverse and complementary capacities. SMart will especially grow on a european level, if not beyond…. That's my vision of Smart on the long term.