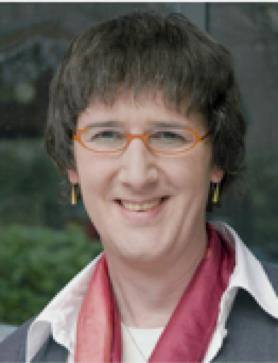 Sarah Gommers


Woman
FR | NL | DE | EN |
Eeklo and Gent
Categorie A
Business and activity:
I have two activities: the first one is Wallaas, where I'm in charge of the maintenance and security of 50 websites. My second activity is Upnext, where, together with some colleagues, I develop tailor-made webapps for clients.
So I'm a nerd who likes to work with code to make something useful for the enduser. I love to have contact with the user and I try especially to listen. I call that a wishlist, a list that I draw up and check with the user. Like that, we grow closer to each other and the gap between IT and reality narrows more and more. Translating difficult and complex terms into simpler words is something I enjoy doing very much.
What can you bring to the Smart project? Which are the skills and experiences that you intend to provide to the Board?
For eight years long I was a guest teacher at the Vlerick School for Management where I taught the class 'Strategic management for SMEs". Next to that, I was an inhouse consultant for the King Boudewijn Foundation, also to shape the management of SMEs. I've managed three companies, the last one being an engine manufacturer with European networks and sales.
My love for programming has always been there, but the past five years it became my passion. Nowadays, we can do so much more with IT than let's say 20 years ago. The fact that I was part of the first programmer generation in the early DOS-age and that I've been part of all evolutions since then, gives me a head-start compared to other people who have a pure theoretic background.
I also have a love for words and have been working as a journalist for many years, especially for businesses that want to give content to their website and communication. Walking around with a mic and video camera is one of the pleasant aspects of the job. The further I can dig into a story, the more I love doing it.
Which are your reasons to apply as a member of the board of directors of the Smart cooperative?
Since its change of structure, I've been feeling even more home at Smart. But I think that the whole organization needs some guiding regarding the strategy and vision. As a member of the cooperative, we don't know much about that, at least not in detail. I have now reached the respectable age of 57 and have gathered a whole lot of experience. Experience in the fields of marketing, strategy and forms of collaboration. I believe in the long-term project that Smart wishes to develop and implement. I'm conscious of the fact that this won't be as much in my advantage but want to, through consultation and meeting, shape the future of so many young people.
How do you see Smart in the future? What is your vision of the Smart project?
I would like to see the internal connections improve. The communication should take place via a platform. Agora, but better and more based on the needs of the members of the cooperative. So that we don't only see Smart as an administrative service provider, but also as a cooperative made of people who can get to know each other and help each other out. I believe in the collective happening. Especially when people can offer each other complementary skills. I think that a lot of small pools could arise if members of the cooperative would be able to find each other more easily. It would be great if these pools could present themselves as groups to businesses, so that the client only has to go to one place to find an answer to his temporary and sometimes specific answers.